Quality rebuilt water pumps for over 20 years!
"Let the Dutchman stick his finger in your leaky water pump!"
If you're in Europe and looking for the same quality and service, click HERE

Wade Jenezon, 650 Upper River Rd
Gold Hill, OR 97525 USA
Toll free (U.S. and Canada) 1-888-595-1110 Outside the U.S., 1-541-450-2277
These photos show what can be done, even when you think all hope is lost!
Tony, "The Flying Dutchman", personally inspects every unit that leaves the facility to ensure that it has received the highest quality and craftsmanship possible!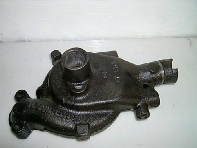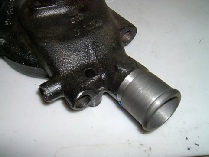 Process completed by brazing, and housing is ready to become a "Better Than New!"™ Flying Dutchman pump!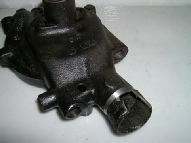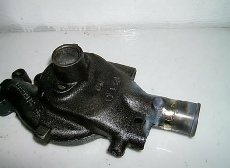 Here you see the broken outlet nipple and the machining done to facilitate the repair
A new nipple has been machined and ready to install
Is your pump really "
beyond repair"?