Quality rebuilt water pumps for over 20 years!
"Let the Dutchman stick his finger in your leaky water pump!"
If you're in Europe and looking for the same quality and service, click HERE

Wade Jenezon, 650 Upper River Rd
Gold Hill, OR 97525 USA
Toll free (U.S. and Canada) 1-888-595-1110 Outside the U.S., 1-541-450-2277
All images ©Copyright of their respective Copyright holder. Our use of these images in no wise implies any endorsement from these companies as to the use of our services.
Toll Free 1-888-595-1110 Mon-Fri 8 AM - 4 PM Pacific Time
Flying Dutchman Water Pumps is also www.rebuilt-water-pumps.com
Copyright © In perpetuity, Flying Dutchman Water Pumps
Rebuilt Rolls Royce Water Pumps.
Every rebuilt Rolls Royce water pump gets our "Better Than New"™ treatment! Bearings and seals are updated with American made parts wherever possible. All tolerances are checked and rechecked to ensure proper fit and function. Impellers are replaced as needed to ensure optimal coolant flow in even the most severe conditions. Below is a sampling of our work.
Click an image to enlarge.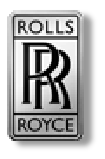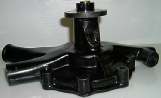 66-71 Rebuilt Rolls Silver Shadow Water Pump




72-76 Rebuilt Rolls Silver Shadow Water Pump
77-81 Rebuilt Rolls Silver Shadow Water Pump
Rebuilt Rolls Water Pump 1
60-65 Rebuilt Rolls Silver Cloud Water Pump 1
1982 Rebuilt Rolls Royce Water Pump 1st Series
Before Recall
1982 -up Rebuilt Rolls Royce Water Pump 2nd Series After Recall
Tony, "The Flying Dutchman", personally inspects every unit that leaves the facility to ensure that it has received the highest quality and craftsmanship possible!
All of our rebuilt Rolls Royce water pumps come with our unbeatable 3 year, transferable unlimited mileage warranty!