Quality rebuilt water pumps for over 20 years!
"Let the Dutchman stick his finger in your leaky water pump!"
If you're in Europe and looking for the same quality and service, click HERE

Wade Jenezon, 650 Upper River Rd
Gold Hill, OR 97525 USA
Toll free (U.S. and Canada) 1-888-595-1110 Outside the U.S., 1-541-450-2277
All images ©Copyright of their respective Copyright holder. Our use of these images in no wise implies any endorsement from these companies as to the use of our services.
Toll Free 1-888-595-1110 Mon-Fri 8 AM - 4 PM Pacific Time
Flying Dutchman Water Pumps is also www.rebuilt-water-pumps.com
Copyright © In perpetuity, Flying Dutchman Water Pumps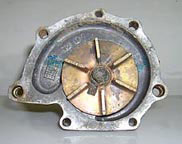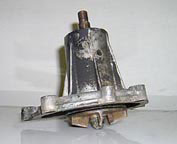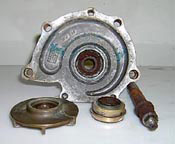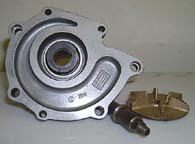 A Ferrari 308 water pump as it arrived at our facility.
Carefully disassembled to prevent damage to the housing.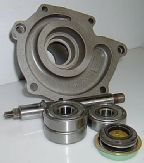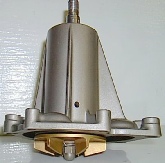 All parts meticulously cleaned, inspected and ready for assembly.
All Ferrari pumps get U.S. made seals for reliable leak protection, and three bearings for superior load carrying capability.
Tony, "The Flying Dutchman", personally inspects every unit that leaves the facility to ensure that it has received the highest quality and craftsmanship possible!
Water pump rebuilding process complete. Exterior is painted and ready for shipment to the customer.
A brief tour of our water pump rebuilding process.
For our water pump rebuilding Video Page, click here